COOPERSVILLE, September 30, 2022 — Bay Logistics broke ground on their new Cold Distribution Center, 275 N. 68th St. in Coopersville. This location includes a food grade cooler, 35-foot clear height, ESFR fire suppression, 150,000 square feet of expansion space, fully racked with over 30,000 pallet positions, and 30 truck docks. The project is scheduled to be operational July 1, 2023.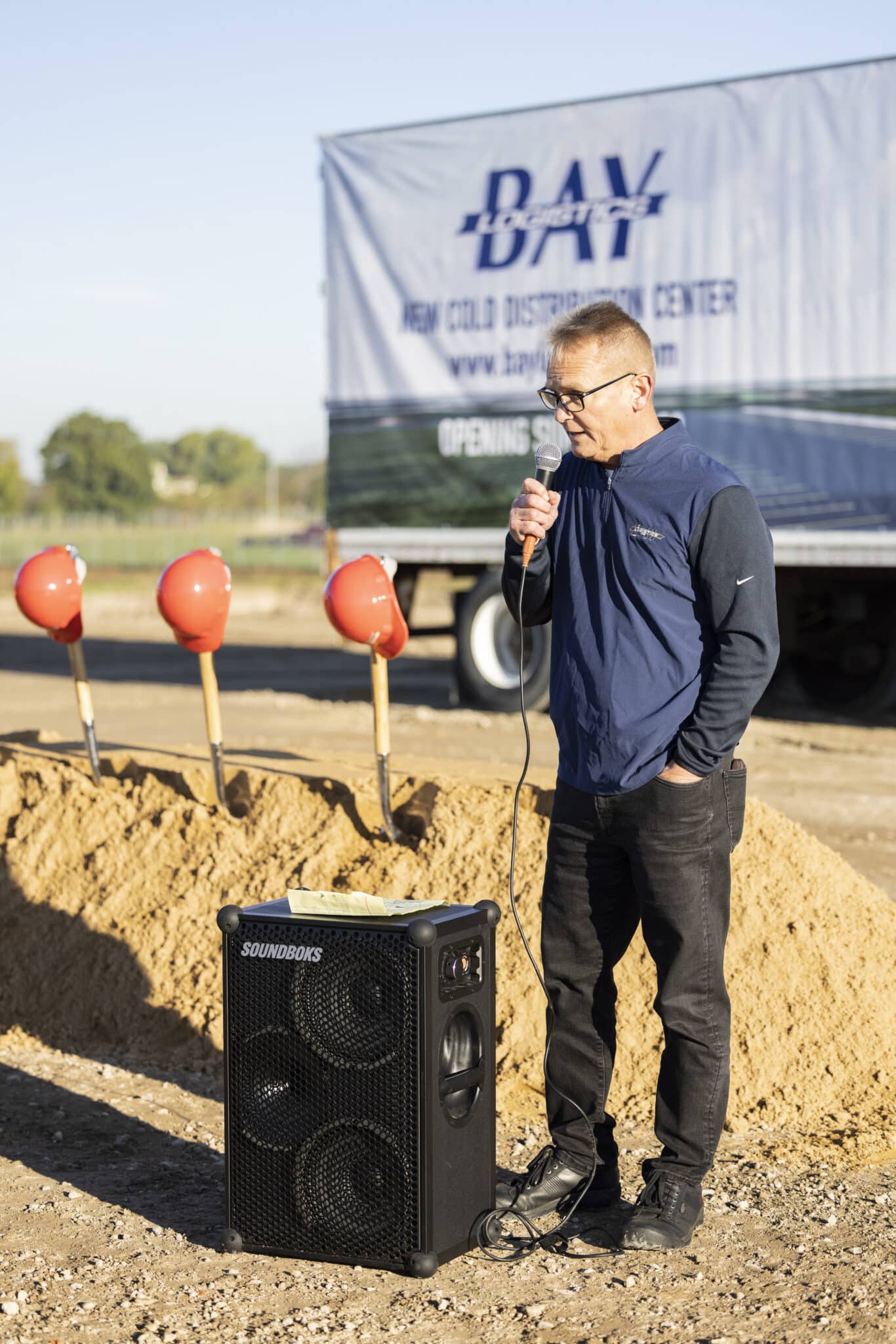 Bay Logistics is a third-generation supplier of transportation, warehousing, order fulfillment, quality inspection and other logistics services. It also operates in flammable chemicals, office furniture, automotive, aerospace, book publishing, non-ferrous metals and plastic resin.
Based in Grand Rapids, Bay Logistics has additional distribution centers in Michigan, Arizona, Indiana, and Hermosillo, Mexico.
Pioneer Construction is the construction manager on the project.